Last night, the Central Wasatch Commission supported the introduction of legislation that would protect nearly 80,000 acres of land in the Central Wasatch Mountains! We worked incredibly hard with various interests from property owners, recreational interests, ski areas, and land managers under the leadership of the Central Wasatch Commission to find consensus on a number of outstanding issues that have been discussed for the past several months. We are proud that the commission supported the legislation as we were able to find resolutions to numerous issues facing the Central Wasatch.
There was, disappointingly, one issue that couldn't be resolved — Alta's desire to expand their resort at the expense of protecting our watershed and other recreational interests. More on that later, let's first focus on what the legislation does and where there's agreement.
The bill unanimously approved will:
Establish a new Grandeur Peak Wilderness Area north of Millcreek Canyon
Place additional protections on White Pine Canyon to ensure watershed protection and irreplaceable experiences will be had for generations to come
Modify existing Wilderness boundaries along the foothills to accommodate a shared use Bonneville Shoreline trail
Add new land to each Wilderness unit in the Central Wasatch
Encompass the entire Central Wasatch in a protective designation called the Central Wasatch National Conservation and Recreation Area — prioritizing watershed protection, recreational access and prohibiting ski area expansion onto additional public lands.
Help initiate a public process for land exchanges between Snowbird, Solitude, and Brighton Ski Areas to give them more control over their bases while protecting under the NCRA legislation lands currently owned by ski areas in places like Cardiff Fork, Days Fork, Mt. Superior, Flagstaff Mountain, and Guardsman Pass.
This is a great moment and opportunity for the Wasatch, participating ski areas, our watershed, and the many communities and interests in the Wasatch! Save Our Canyons is proud to see so many people come together, some of whom have battled for decades, to resolve complex and oftentimes emotional issues about a place that inspires us all. To view last night's meeting materials and read more from the Central Wasatch Commission, go here.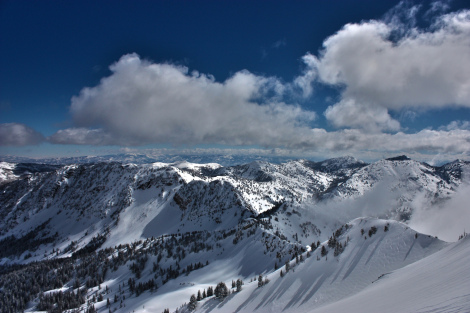 Let's move onto the topic of Alta. It had been a long time favorite of our founders, board members, and of course our membership, but in recent years we question the resort's commitment to the protection of the Wasatch. It all started a few years back with the Supreme lift alignment where they destroyed native wetlands, in careless pursuit of higher speed lifts.
They then doubled down with their abominable pursuit to put a gondola atop Mount Baldy, where hiking to the summit had been a rite of passage for generations of skiers. Their vision for the Wasatch and engagement in discussions of the Mountain Accord and the formation of the NCRA legislation can only be summarized as myopic. We tried really hard to find solutions that attempted to share what was important about the Alta area, even solutions we didn't particularly like, or that we thought would be incredibly hard sells to our members, but also the broader community who cherish these places. The resort rejected every concept, on the premise that they weren't being given enough — even though they were being given things they couldn't get today (land exchanges, additional snowmaking water, consolidated land ownership in Grizzly Gulch, for instance).
Admittedly, I'm hesitant of airing rejected concepts to find common ground. We should all be able to brainstorm options in confidence in pursuit of resolving the issues of the day, knowing that the ones that gain traction will be subject to sunshine and public scrutiny. As was referenced at the CWC meeting, we not only exhausted every conceivable option, we also exhausted the alphabet in labeling iterations of options. As such, the bill will not include any of Alta's ski area, or the lands it owns in Grizzly Gulch. We went to great effort to try and find resolution to this issue, but in the end Alta wouldn't concur.
Earlier this month, in a meeting with members of the Central Wasatch Commission, the Save Our Canyons Board approved three difficult scenarios in attempt to resolve a stalemate with Alta Ski area. Alta rejected two options that would have had them be a partner in the NCRA, benefiting from land exchanges and a reconfiguration of land ownership, and one option that removed Alta from the bill. It was stated by Save Our Canyons that it was the strong preference to have Alta as a partner and that we were not excited about the prospect of removing the ski area from the legislation. Too much uncertainty for the Wasatch, the only certainty was that there would be intense fighting.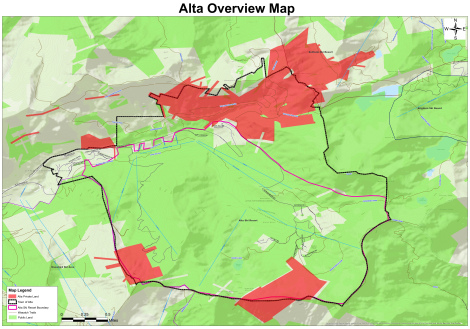 Alta owns some, but not all of Grizzly Gulch (see map above). They continue to say they can expand on their private land and connect to Solitude ski area today. There are, however, obstacles like the public land that is not available for ski area expansion that the resort wishes to expand onto under the current forest plan. This led the USFS to deny a proposal to expand up Grizzly Gulch in 2012, suggesting it might not be as easy for them to expand as they say.
Simply put, Alta owns much of the access to Grizzly Gulch and Twin Lakes Pass, but the skiing they are after is located on public lands in Patsey Marley and Mt. Wolverine. The Save Our Canyons board unanimously agreed that protecting the public lands and achieving certianty was a priority and with Alta not being interested in giving up any land in Grizzly Gulch, we though it a very difficult, but necessary compromise to aid Alta in enjoying its private land, while placing the protections afforded by the NCRA on the public lands in Patsey Marely, outside Alta's existing Ski Area permit boundary.
In the absence of Alta Ski Area being flexible to hatch a mutually beneficial vision for the Wasatch, to allow for some give and take, they made a conscious decision to be fundamental about their property rights. We respect that decision, but must in turn be ardent in our protection of the public trust, our watershed, and prized dispersed recreational opportunities. We could not allow Alta to have it both ways – all things in the Wasatch necessitate give and take.
The entire purpose of Mountain Accord and this legislation is to shake up how the Wasatch is divvied up with a patchwork of property ownership. Resorts, property owners, and the public all have rights in this area — we also all enjoy privileges and opportunities as well.
Naturally, these things are oftentimes at odds with each other, as such, we have been working on this legislation to help provide opportunities that will benefit the numerous interests in the Wasatch all the while keeping a keen eye on reducing vulnerabilities to the wildness, beauty, wildlife, and watershed values that should be the driving factor for decision making in the Wasatch. Without legislation, projects will undoubtedly be proposed in the Wasatch, but there will be no certainly for the conservation values. Conservation and watershed protection must be the priority.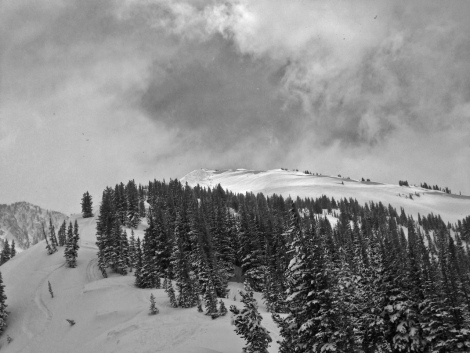 It is unfortunate Alta has chosen a different path, we respect that's where their company is at and hope that the rest of this legislation will reduce threats to the Wasatch, and help us focus our limited resources and attention on the areas that remain unresolved — like protecting Patsey Marley, Wolverine Cirque, Tuscarora and Catherine Pass from resort infrastructure.
We hope you agree with our direction and the outcome of this legislation. If you do, the most important thing you can do is show your gratitude and appreciation for the leadership of the Central Wasatch Commission, throw your full support behind the Central Wasatch NCRA and let's get some amazing places protected and issues resolved in one of the most heavily used places in the entire country. It is amazing what people can accomplish when they work together.
Send a note of appreciation to the CWC, this is after all the time of year to give thanks!
I for one am thankful for our board of directors, our dedicated staff and volunteers, to our members, and the broader community who is passionate about the Wasatch. I look forward to working with you all on these issues because no one can go at protecting the Wasatch alone.
Thank you for your efforts and we'll continue our dogged approach to protecting the Wasatch, we hope we can continue to rely on your support and engagement as we work to introduce and pass this legislation in the coming year.