What makes this different than any other form of merchandise is we are creating it just for you. On July 25 from 6:00pm to 10:00pm, we're inviting you, our loyal SOC members to stroll down to Fisher Brewing Company enjoy a pint, grab some food from the food truck, and pick out a custom Save Our Canyons shirt printed on the spot by The Hex Press.
Have a favorite piece of clothing that you want a custom SOC image and logo printed on? Bring it with you and we will print our SOC logo and design on it for $15!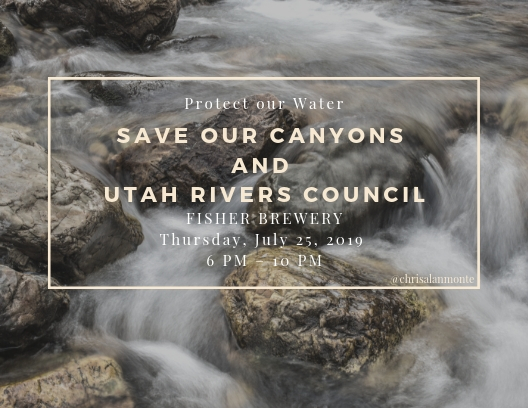 If we have learned anything from the past it might be another 5 years before we make more Save Our Canyons gear, so we will see you on July 25! All proceeds of t-shirt sales benefit Save Our Canyons effort to protect the wildness and beauty of the Wasatch Mountains, canyons and foothills.